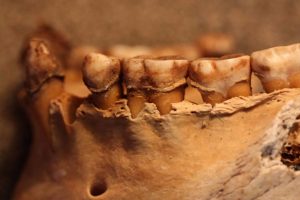 The ALMNH paleontology collections were started by Michael J. Tuomey within the mid 1800's and have been used extensively for educating purposes. About half of the invertebrate paleontology collections are mollusks (clams, snails, ammonoids and nautiloids) from the Cretaceous and Cenozoic of western North American and Pacific Rim. Throughout the late 1800s, the Cincinnati Society of Natural History maintained a mineralogy assortment, and a few objects from this period may be recognized throughout the present assortment.
That includes vegetation (paleobotany), pollen (palynology), tiny fossils (micropaleontology), paleoanthropology, the research of natural decay and fossil formation (taphonomy), the study of fossil tracks and traces (ichnology), and the study of past climates and ecosystems (paleoecology).
British Museum of Natural Historical past (1969). A worthwhile element of the invertebrate holdings is the Stenzel Assortment, which accommodates specimens and a reference library used by Dr. H. B. Stenzel in the preparation of his monograph on oysters (Stenzel, H.B., 1971.
I made a decision to remain on the University of Alberta but with a shift in focus from vertebrate to invertebrate paleontology. Invertebrates are animals that lack a spine. Educational and collecting efforts of Invertebrate Paleontology proceed to be aided by a flourishing relationship with the Dry Dredgers.
The gathering is dominated by a wide range of fossil plant species with nodular preservation from Mazon Creek, Illinois, and Terre Haute, Indiana. Research in invertebrate paleontology has gone by two phases at Michigan. The strengths of this assortment embrace Lower to Center Paleozoic invertebrates of central North America, significantly those of the Cincinnati Arch area (Ohio, Kentucky, Indiana).