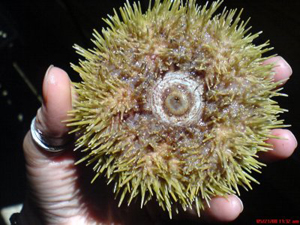 Bryozoan fossils in an Ordovician oil shale from Estonia Area of view is 15 cm throughout. The sort Ordovician hint fossils of R. G. Osgood, Jr. are in the assortment, as are the trilobite ontogenetic collection of Hu Chung-Hung, a cast set of European Homalozoa and primitive echinoderm varieties (notably of Bohemia) and casts of Himalayan trilobite types (the only set outside of India).
Necessary contributions were made to the collections from AMNH collectors, together with Harold Vokes (Cretaceous and Tertiary mollusks), Barnum Brown (Cretaceous mollusks), Otto Haas (Mesozoic ammonites), Norman Newell (Paleozoic bivalves from West Texas), Roger Batten (Paleozoic gastropods) and Niles Eldredge (Paleozoic trilobites).
Other notable elements of the gathering are the Paleozoic echinoderms of the Max J. Kopf Collection, Budenbach (Hunsrückschiefer) fossils, Burgess Shale specimens from Charles D. Walcott and Kenneth E. Caster, Devonian corals from the Falls of the Ohio, the Burlington (Iowa) crinoid varieties of Samuel A. Miller and William Gurley, and a set of South American invertebrate fossils (together with sorts) acquired by Kenneth E. Caster and others.
Michigan's northern peninsula) the wealth that had always eluded his father (who would instantly spend any incoming funds, even these legitimately destined for his personal personal checking account, on new collections), wrote of Louis's mania for accumulating and purchasing new material: "After all you can't cease a steam engine happening an inclined plane any more than I can stop father." Alexander might have been pissed off, but the results of Louis's founding zeal, a dedication never misplaced by his successors, but prolonged ever since, has led to a current collection with greater than 1,000,000 specimens of broad taxonomic coverage, including more than 10,000 main and secondary types.
The Invertebrate Paleontology and Micropaleontology Collections consist of 3.6 million specimens and embody invertebrate, foraminifera and hint fossils, relationship from the Early Cambrian (around 530 million years in the past) to Late Quaternary (10,000 years in the past).